I was recently accused of  having perhaps too many kitchen tools. I'm not sure whether or how to defend myself. Ok, ok, I have way too many bread-rising baskets for someone who hasn't made a loaf of bread in at least a year. But when it comes down to it I think it's awfully hard to have too many spatulas, or colanders for that matter. The right tool for the job always makes the job twice as fast and twice as fun. That's a fundamental rule for life, not just the kitchen.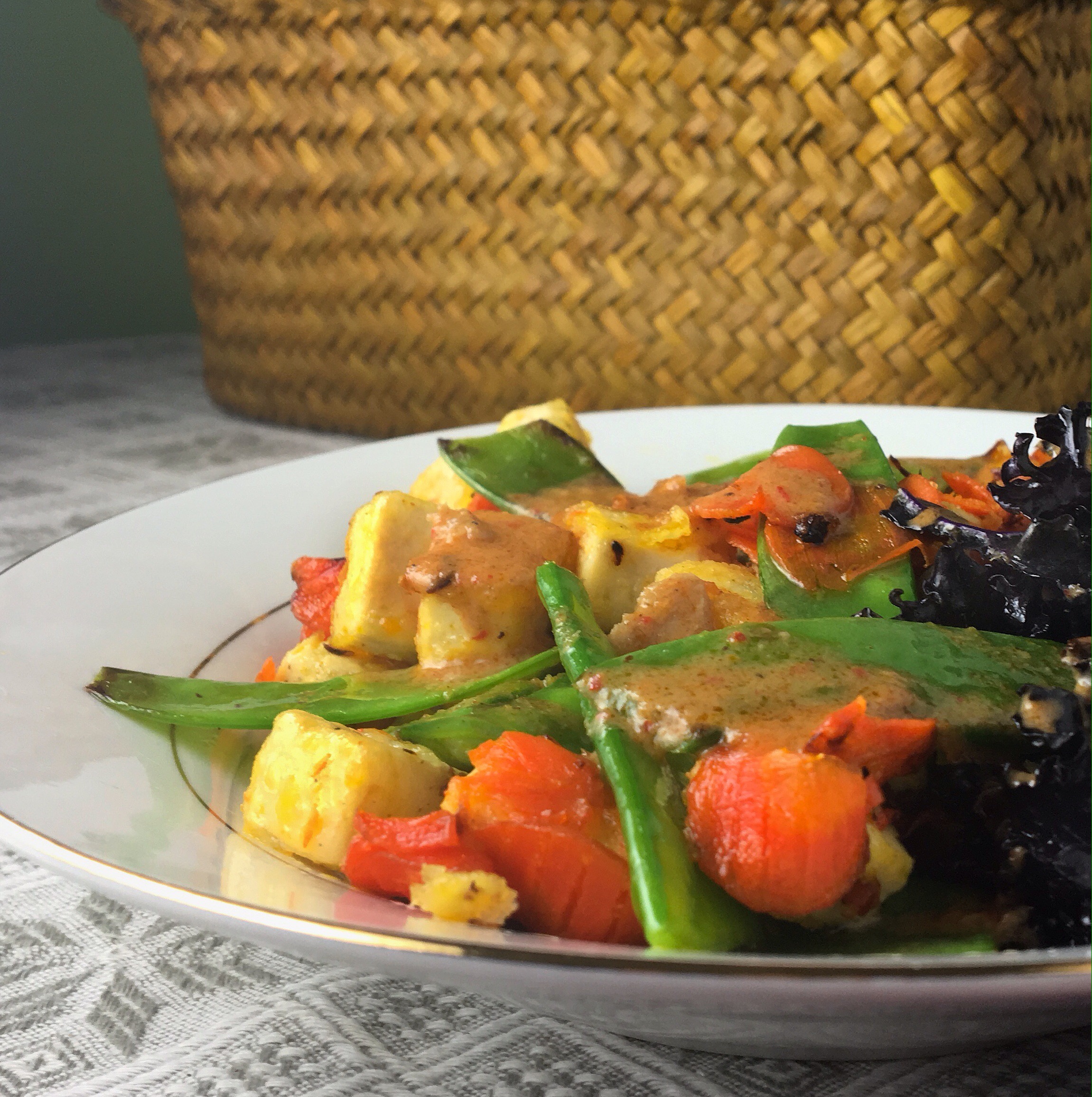 I've been eating a little more tofu lately. I love the way it takes in flavors. And that it cooks up so quickly to a filling meal. I do a version of this bun vermicelli bowl with tofu because it's amazingly tasty and lends itself to prepping ingredients ahead for the week. Tofu recipes tell you to press it so I thought I was doing right by my tofu by giving it a squeeze between a couple of tea towels. Then I ran across the concept of a tofu press and realized I've been neglecting my tofu prep.
So yes, enter yet another tool for my overstuffed tiny kitchen. And it's elevated my tofu from a convenient like to look-forward to love. Well-pressed tofu is toothsome and fries up with a nice crunch even faster that half-heartedly pressed tofu.
Tonight's dinner was a quick tofu fry with lots of vegetables drizzled with the panang curry from a Thai restaurant doggie bag. It was lovely and filling and the kind of meal that makes you feel well-nourished. And since the tofu was waiting in its press in the fridge the meal took all of 15 minutes start to finish. That makes the tofu press a tool that has earned its place.